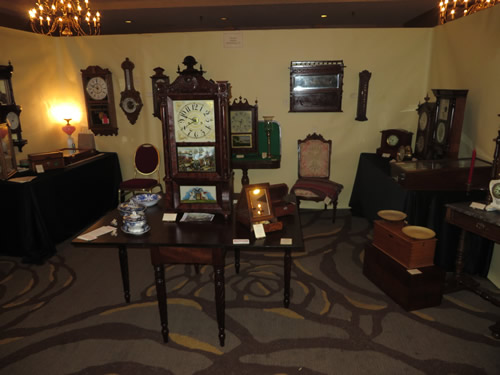 DoveTail Antiques has some very interesting changes for 2016 – we will continue our web business and are going to participate in a limited number of antique shows as our new venture. We have closed the store on Richmond Road and Jeff and Sue have begun our "show" circuit. Please look under "Upcoming Shows" above to see a list of shows that we will be attending in 2016.
As you know, we have always focused on restoring antique clocks, pocket watches, barometers and mechanical items. We will continue to purchase these items and entire pocket watch and clock collections. Please call or email us if you have any antique clocks or pocket watches you would like to sell and we will make arrangements to meet with you at Williamsburg Clocks, another convenient location or we could come to you.
Additionally, please continue to check our website since our inventory will always be available on-line. If you see something of interest, you may call 757-565-5600 or contact us, and we will make arrangements to ship any item(s) to you, bring any item(s) to our next show or make arrangements to meet you locally in the Williamsburg area.
We will always carry Kotten Klenser – the cleaner, feeder, beeswax/oil and metal cleaner plus four 0000 steel wool. All of these products, clock oilers, clock keys and clock levels can easily be shipped anywhere in the country. In addition Jeff will continue to be available at Williamsburg Clocks – 110 Peninsula Street, Williamsburg, VA where you can always buy Kotten Klenser products in person, on our website or call us at 757-565-5600.
We would like to thank all of our existing customers for their loyalty over the last 10 years and let you know we have thoroughly enjoyed meeting everyone at the store. Higher costs, taxes and fees, longer lease commitments and a deeply sagging economy have made our current business model economically unattractive and forced a change in the way we do business. We are also looking forward to a little more free time than a 7 day a week commitment.
Dovetail Antiques, Williamsburg, VA. 23188